These seminars and workshops have been selected by the volunteer, 2022 WholeExpo Education Committee:

2022 WholeExpo Speakers
Click here to see last years Seminars & Workshops
SATURDAY, September 10th
11:00 – 12:00 Noon
Frequency - The Key to Life
with Caren Truske
Master your life by mastering your Energy. Master your Energy by mastering your FREQUENCY. Learn how Vibrational Sound Tuning, breath and integrative movements can help you clear energy, shift limiting patterns, raise your FREQUENCY and live High Vibe.
Aligned Living founder Caren Truske, utilizes Kinesiology, Breath Work and Vibrational Sound Acu-Tuning to assist and support athletes (including horses) and people of all ages in optimizing performance and living ALIGNED harmonizing Body-Mind-Spirit, connecting with one's Authentic Self and Life Purpose. A certified Brain Gym® and Yoga Instructor, Spiritual Practitioner, Kinesiologist and Developmental Movement Specialist, Caren's classes, workshops, and sessions are insightful, playful, developmental, healing, evolutionary, integrative, transformative, and downright fun!
12:00 – 1:00
Gemstones: Identification, Sacred Geometry and Healing Methods
with Cynthia Roedig
This is a 3-part mini-tour through the world of gemstones. Part 1 discusses why we collect stones and value them so highly, and suggests the stones for a user's Top 10 starter collection. Part 2 explains the sacred geometry of grid patterns—a beginning guide to what they mean and how to use them. Part 3 focuses on the healing modalities of stones, in particular, the "Power of 3" using a combination of chakras, stones, and affirmations to bring about an easing of discomfort and promotion of healing in body, mind, and spirit. Bring a notepad--lots of info!
Born in and currently residing in the mineral-rich state of Arizona, Cynthia has had a life-long love and appreciation for the world of minerals and crystals. Collecting specimens began early, and over the years the concepts of metaphysics joined the science of the chemistry of stones. With the addition of Reiki training, Cynthia helps clients choose stones just right for them. On occasion, she receives and gives messages to people from their pocket stones.
1:00 – 2:00
Angelic Reawakening - Power Up Your Inner Direction, Harmony and Joy!
with Judy Katzin
Dance, sing, raise your vibration up to the Angels! Keep your core of happiness in these chaotic times. Interactive techniques to take home. Be a light in this time of darkness for yourself and others. Learn How! Judy Katzin of Las Vegas, Nevada, LisaMarie Glass and Jo C Soignier of Durango, Colorado, and Dorinda Fox of Placitas, New Mexico, Certified Spiritual Educators, will present this workshop. This is a team of international speakers and coaches who love sharing spiritual tools and wisdom that transform people's lives.
Judy Katzin is an International Certified Spiritual Educator. She has a Master's degree in Speech Pathology, an Educational Specialist degree in Learning Disabilities. She is a Reiki I and II graduate and a Certified Angel Card Reader. Judy enjoys inspiring people to deepen their spiritual communication from within. She gives personal, spiritual profiles live and on zoom, and has instructed courses and workshops all over the United States and abroad.
2:00 – 3:00
Vibrational Frequency Healing
with Greg Good
It has been discovered that the cells of the body vibrate at various frequencies depending on their state of health. Greg Good, with Green Mantis Wellness, will be demonstrating healing frequency energy tools and nano crystal energy products, which help to balance your energy fields and chakras and promote better health.
For the past 30 years, Greg Good has been involved in the metaphysical realm, quantum physics universe and all things holistic for the body. He is also a past life healing hypnosis therapist trained by Dolores Cannon since 2010. Visit: Getvibranz.com/greggood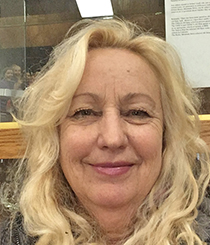 3:00 – 4:00
Opening Your Heart to Love
with Kathy Neal
A brief introduction of the benefits of opening your heart to love that will be followed by an audience discussion on the benefits of opening the heart to love. Also discussion on tools to open your heart to love.
Kathy Neal has lived in Durango, Colorado for the past 19 years. She enjoys painting, ceramica, reading, and walking her St. Bernard. Summers are spent hiking, camping, and enjoying water sports with her children and grandchildren. She is a high school art teacher with 34 years experience in Colorado and Texas. Kathy is an experienced educator, public speaker and discussion facilitator.
SUNDAY, September 11th
11:00 – 12:00
he Emergence of Healing Light
with De Alva Ward, Hopi Shaman
Our inner light can transform a life of peace, love, and harmony in a modern world. Come explore indigenous Hopi wisdom to ignite your soul.
De Alva Ward is a Hopi Shaman, Spiritual Teacher, and Speaker. She incorporates her techniques based on her cultural and spiritual wisdom into her work to bring harmony to the Mind, Body, and Spirit. Her lectures are about Native American wisdom that can bring balance to a modern lifestyle and empower individuality for a deep spiritual path to life.
12:00 – 1:00
Awaken Your Soul Through Soul Activations
with Sonya Flores Lugo, Ph.D
The time has come to awaken humanity's greatest power —the higher functioning capacity of the Soul — to make possible enhanced human functioning, including activating an immune system capable of taking on any viral threat. Awakening the SuperPowers of the Soul has become the watershed moment of our lives, which is critical for our survival. "The Wake Up Call" has sounded to deal with the serious challenges that presently face us. Sonya will speak about the Soul's extraordinary powers and invoke the presence of every person's Soul so that everyone can receive a direct message from their Soul.
Sonya Flores Lugo, Ph.D, "Sophia" is the Founder of the University of the Soul, an educational venue created for awakening the Soul's extraordinary powers, making possible enhanced human functioning and healing abilities. Sophia had studied with shamans from the Amazon Jungle of Peru over a 20-year period to activate the unparalleled abilities of the Soul.
1:00 – 2:00
Brain Injury Management
with George Glass
Over 10 million people in the U.S. sustain a Traumatic Brain Injury (TBI) or Post-Concussion Syndrome (PCS), every year, 50% of which go undiagnosed. If you were to add stroke, ADD, ADHD, dementia, Alzheimer's disease, ALS, MS, CP, infections, viruses, and emotional traumas such as PTSD, which are injuries to the brain, the numbers would be much higher. We will provide information on what brain injuries really are. We will provide you with options on how to manage these conditions, preventing your own frustrating "winding path" to finding answers.
George Glass has been in healthcare for over 30 years. Currently George and Lori Ann Glass own and operate Mountain Hyperbarics and Glass Bodywork in Durango, Colorado. Brain Injuries and brain health have become a passion of George and Lori Ann since Lori Ann's own diagnosis of a traumatic brain injury sending them down a "winding path" of brain healing.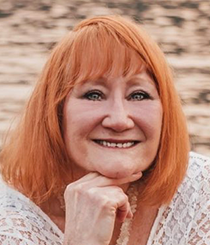 2:00 – 3:00
Do You Believe in Miracles?
with Trisha Dolan
What Trisha knows is that when she has a powerful intention to live as she is whole and healed, the seed of intention that is tended and nourished can flower into coincidences, synchronicities and miracles that heal the body, boggle the mind and lift the spirit. Trisha will be sharing the meaning for the acronym M.I.R.A.C.L.E.S. When these "coincidental" luminous events happen to her and the people in her life, it reminds her that there's more going on than meets the eye, there is unseen energy responding to our deepest and most focused desires. Einstein said, "Coincidences are God's way of remaining anonymous." For Trisha, they are God's way of saying, "You are not alone."
Trisha is a Psychic, World Renowned Healer and Clear Channel Medium.
3:00 – 4:30
Company is…Channeling One
with La'a Leela Prais
Missing the ultimate joy in your life? Want to receive wisdom from an enlightened source? Imagine a gathering space of wisdom and knowledge holding all that is of love and light. Meet One. One is to here to help unlock the key to your true inner self. La'a Leela will be your guide on an interactive voice channeling, as the voice of "One" speaks through her to help you find your Joy!
La'a Leela is a channeller, shaman, and teacher - a bridge offering the channeled wisdom and knowledge of "One." One is a source beyond traditional consciousness, a gathering space of knowledge holding all that is of love and light. The voice of "One" is here to help guide your journey to personal enlightenment